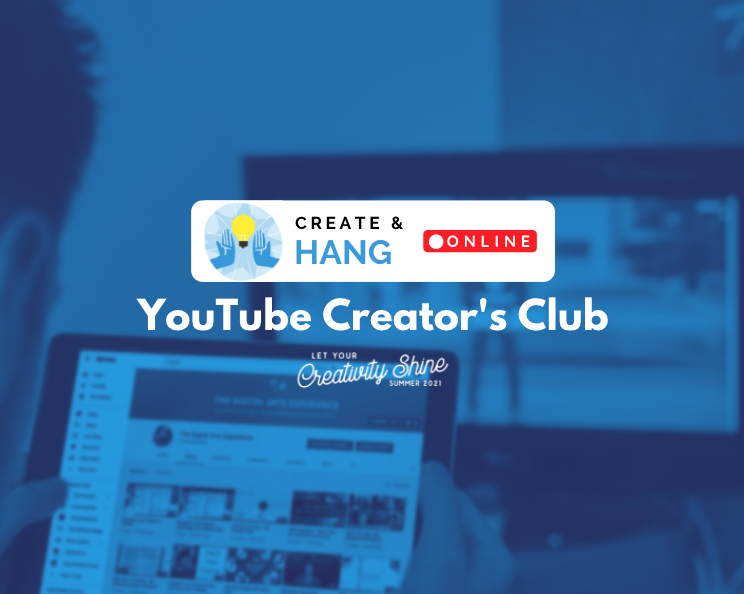 [Online] YouTube Creators Club
$71900
Ages 9+
Youtube can be used in a variety of ways, but The DAE's YouTube Creators CLub is all about using YouTube to communicating with fellow YouTubers! Strike up a conversation with your friend in a podcast, perform a funny skit, or create a presentation about a favorite video game. Exercise your creative side while you learn the technical details to create engaging videos and manage a channel. Join us and start creating!
Hardware: Some form of recording equipment
One week options are available at checkout: $359
This virtual class will be held online via Google Meet.
Summer 2021 | Session 1:

Jul

5

-

16th

,

2021

Mon - Fri

for

2 weeks

from

1:00 - 3:30 pm

Summer 2021 | Session 2:

Jul

19

-

30th

,

2021

Mon - Fri

for

2 weeks

from

1:00 - 3:30 pm

Summer 2021 | Session 3:

Aug

2

-

13th

,

2021

Mon - Fri

for

2 weeks

from

1:00 - 3:30 pm

Summer 2021 | Session 4:

Aug

16

-

27th

,

2021

Mon - Fri

for

2 weeks

from

1:00 - 3:30 pm