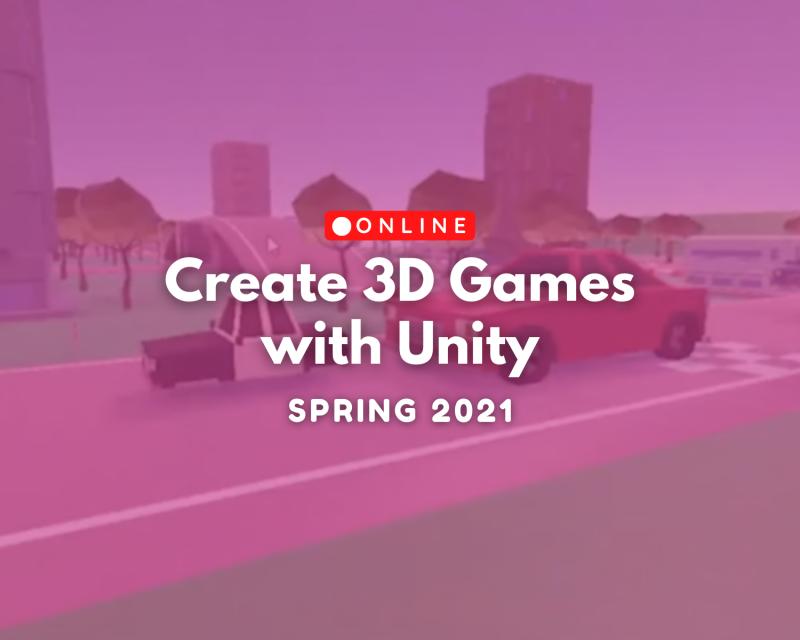 [Online] Create 3D Games with Unity
$29900
Ages 12+
Learn how to build a challenging platformer in 3D! Students will use Unity, a powerful game design tool, to explore what goes into the game design process. At first, the class will build a pre-designed level in their game as a group to learn the basics of Unity. Students will then get to design and build their own custom levels to add to their game. Each student will complete the class with a finished game that can be played on any computer.
Software: Download and Install Unity, Blender, and Gimp prior to the start of class
Click Here to install Unity
Click Here to install Blender
Click Here to install GIMP
Hardware: A 3 button mouse is required!
Spring 2021 | Saturdays:

Apr

24

-

May

29th

,

2021

Sat

for

6 weeks

from

11:30 am - 1:00 pm
Online Classroon: 3D Games with Unity
For directions, call us at 9146448100